National Scholarship Recipients
Jonathan Kuo (Rhetoric & Molecular and Cell Biology, '22) will spend his year in the UK at the University of Manchester. Having done undergraduate research in the history of medicine, the university's Centre for the History of Science, Technology and Medicine is a particular draw for him. Jonathan served as editor-in-chief of the Berkeley Scientific Journal (BSJ) and co-president of the California Health Professional Student Alliance (CaHPSA) at Berkeley.
Read More about Jonathan Kuo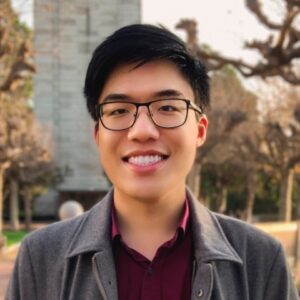 Nicholas Shafer is a recent 2020 UCB grad in Anthropology & Near Eastern Languages and Literatures (Arabic). He was a 2019 recipient of the Boren Scholarship, a Fulbright Grant recipient, and a 2020 John Gardner Public Service Fellow. He is one of 44 Marshall Scholars that will begin study in the United Kingdom in fall 2021 and will pursue study at the University of Oxford and the University of Sussex.
Read More about Nicholas Shafer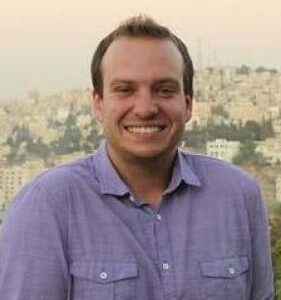 Nathaniel graduated from U.C. Berkeley in 2016 with a B.S. in Conservation and Resources Studies with Highest Distinction and Honors. Nathaniel transferred to Berkeley from Wesleyan University intending to major in Chinese Studies. However once he arrived on campus, he found that the courses that interested him the most were in Environmental Science, Policy, and Management. His love of Chinese still remained and as a part of the research for his senior thesis, he focused on environmental and political history of South China the through the lens of the Chinese […]
Read More about Nathaniel Dolton-Thornton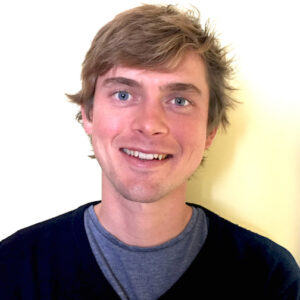 Sarah Mohamed graduated summa cum laude and Phi Beta Kappa from the University of California, Berkeley in May 2014. She studied Political Science and Comparative Literature, with particular focus on transitional justice and post- colonial literature. Sarah was a Public Policy and International Affairs Fellow at the Woodrow Wilson School of Public and International Affairs at Princeton University in 2013 and is currently the Program Coordinator and Research Assistant for the Human Rights Initiative at the Center for Strategic and International Studies in Washington, D.C. She plans to pursue the […]
Read More about Sarah Mohamed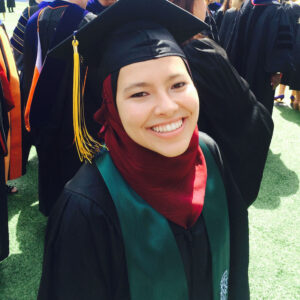 Rebecca Peters graduated in May 2014 as a University Medalist with a B.Sc in Society and Environment, and a B.A in International Development/Global Poverty. Rebecca was awarded the Marshall Scholarship in 2014 to obtain her MSc at the University of Manchester, and will be completing her second year at the London School of Economics. In 2013, Rebecca received the Morris K. Udall Scholarship, the Harry S. Truman Scholarship, and the Donald A. Strauss Scholarship for her commitment to the human right of access to clean water. In addition to her […]
Read More about Rebecca Peters
Anne Bird 2007-2008
Past recipient - profile no longer available.

Daniel Zoughbie 2006-2007
Past recipient - profile no longer available.

Lisa Wang 2004-2005
Past recipient - profile no longer available.

Kevin Sabet-Sharghi 2001-2002
Past recipient - profile no longer available.

Celina Wong 2001-2002
Past recipient - profile no longer available.